HOW IT WORKS
You Submit Draft Requirements
It takes few seconds or maximum one minute to submit draft form with all your thesis requirements.
We assign a writer of your choice and you communicate with the writer
Assigning the best writer after reviewing your requirements in detail taken 10 to 15 minutes and you can communicate with your writer via message board in free your account with us.
Writer delivers custom written draft for your topic within 24 Hours
draft done for your topic and other requirements shall be sent right to your mail within 24 hours and without fail.
You review draft and Confirm it for full thesis
You can communicate with your writer for any revision before you confirm order for full thesis/dissertation.
Final Paper will be sent on time
You decide a deadline while placing order and its our responsibility and commitment to meed the deadline without fail.
Thesis writing service boot camps
✖
Testing a writer before you Pay sounds good?
No credit card! No payment details! Just submit your requirements and let our writer begin and take it forward if it is really working for you
Let's get started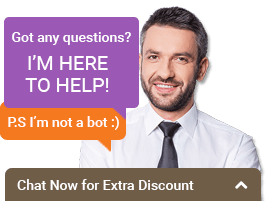 Requset a Callback
Please fill out and sumbit the below form
Your informations is100% safe and secure